Plenty of time for shared experiences. And for each other.
Family holidays are a hit when everyone's wishes come true. That means having adventures together. But it also means: entertainment for the kids and time to relax for the adults. Everything's in place for that at Hotel Bella Vista: with the spectacular nature on our doorstep, a wide range of activities, comprehensive childcare, and a culinary offering that makes everyone happy. With culinary flights of fancy for adults and a kids' menu for our little guests.
13/01 – 27/01/2024 | 02/03 – 16/03/2024
7 nights
Price on request
07/01 – 03/02/2024 | 24/02 – 02/03/2024 | 09/03 – 16/03/2024
7 nights
Price on request
07/01 – 12/01/2024
4 nights
Price on request
The world's best playground
Children need one thing above all: lots and lots of space. That's what makes our playground the best in the world. Its name: nature. The meadows, forests, and mountains on our doorstep are begging to be explored and experienced. And sometimes just admired, ideally from our spacious rooms, which provide views of nature and mountains that couldn't get much more stunning. Winter sports fans feel dwarfed when faced with the majestic peaks … and yet they're the real kings and queens in the kingdom of Ortles/Ortler and its retinue.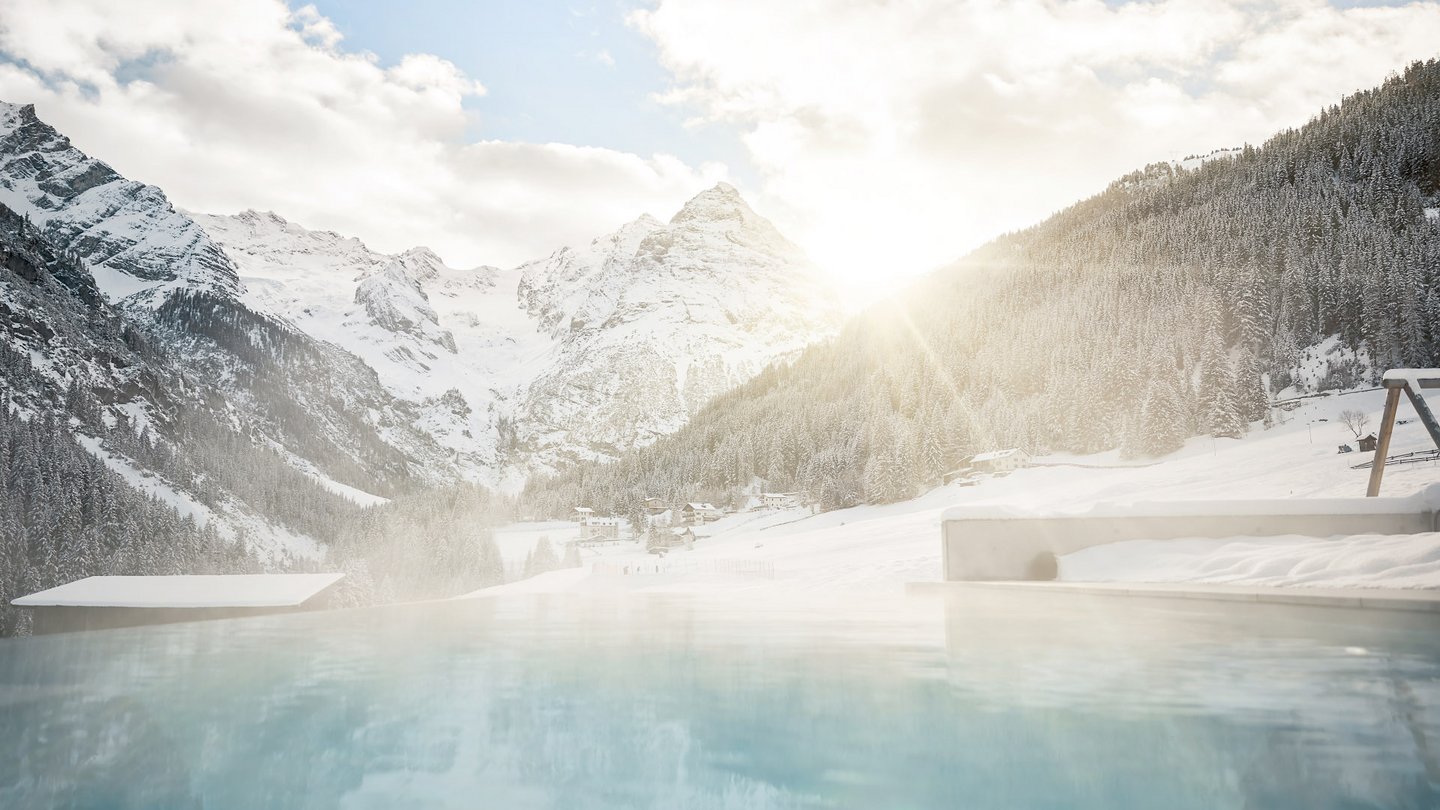 As parents of five kids, we know exactly what families need on holiday.
You simply have to see it!
All-inclusive for kids, half board for parents
Lunch is flexible here with us: Your children get lunch every day, while you parents can spontaneously choose to enjoy an à-la-carte lunch whenever you'd like – if you're not out and about over lunch.
percent all-inclusive for kids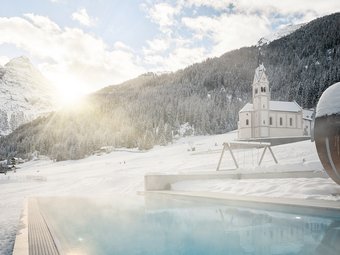 ski lifts right on our doorstep – perfect for families!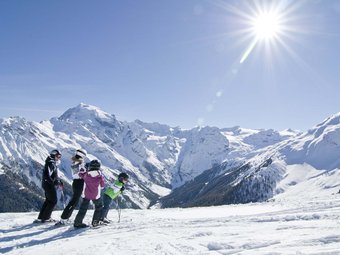 hours of childcare per week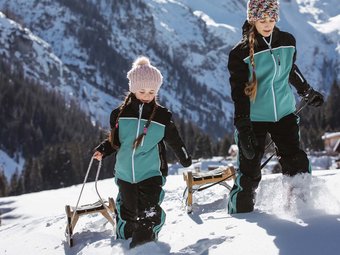 courses on the evening menu and a special children's menu for kids